2018's Hottest Kitchen Cabinet Design Trends
Kitchen cabinet are no longer just for storage and organization. Creating a beautiful kitchen involves selecting the perfect cabinets to tie everything together.
Although the essence of kitchen cabinet designs have not changed much, new innovations in design and aesthetics bring life to kitchen remodels in 2018. The minimalist trend that is sweeping interior design is establishing itself in cabinetry.
When designing your dream kitchen, consider a few of these fresh cabinetry ideas and incorporate the hottest kitchen cabinet design trends:
1. Customized Colors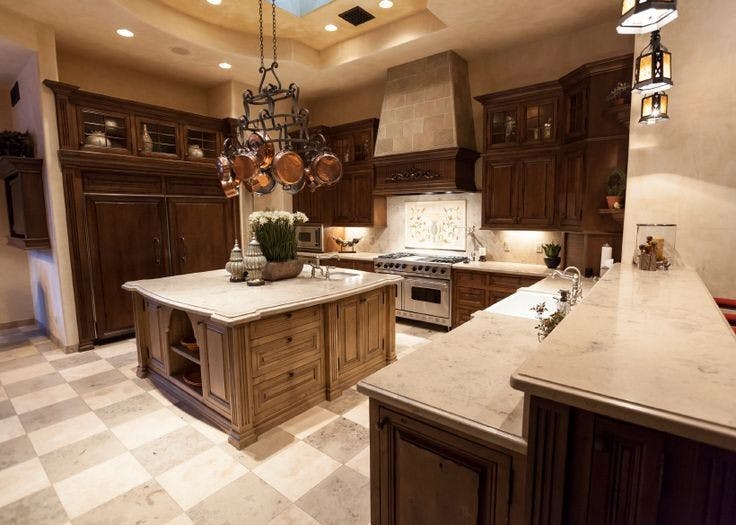 Commercial kitchen cabinet designs are a thing of the past. Unique, custom cabinets create a sense of expression and take the kitchen upgrade to a new level.
One of the most practical and economical ways to have custom kitchen cabinet designs in your home is by looking into statement colors. It is perhaps one reason why manufacturing companies are starting to produce cool wood finish colors for the new crop of homeowners.
"Both kitchens and bathrooms are big focal points for home buyers," says Kerrie Kelly, a home design expert at Zillow, to Time Magazine. "While wall colors in kitchens are also important, so are the kitchen appliances, countertop materials [and] layout."
2. Clean Cabinet Construction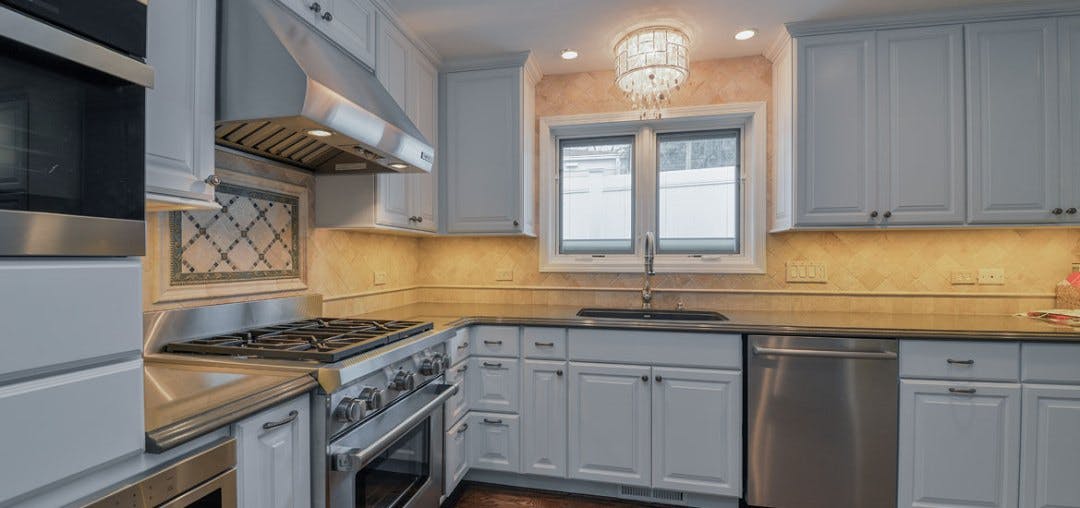 The modern and minimalistic design trend has greatly influenced home décor for the past few years. And the kitchen is no different. The clean cabinet construction introduces this aesthetic design into the kitchen area. Modern kitchen cabinets no longer have intricate designs or outdated handles. Instead, they opt for panel doors with smooth edges and clean lines.
"2017 saw a lot of open shelving, and 2018 is going to strip kitchens back even more. We'll see pared-down spaces that get to the root of what is necessary and essential. They won't be overly decorated, and cabinets, shelving, hardware, and lighting will be at a minimum," Dabney Frake of Apartment Therapy explains.
3. Different Finish Colors
Renovating a kitchen or building an entirely new kitchen allows endless outlets for creativity. Choosing a cabinet finish color allows a cookie cutter kitchen design to upgrade to custom elegance — for instance, a clean upper cabinet finished in gray paint contrasting the natural wood color on the base cabinets.
"A fresh coat of paint is an easy and inexpensive way to update your kitchen cabinets. Whether you prefer a crisp neutral look or bold, standout shades, these crowd-pleasing kitchen cabinet colors are sure to inspire" from Better Home and Gardens.
4. Open Shelves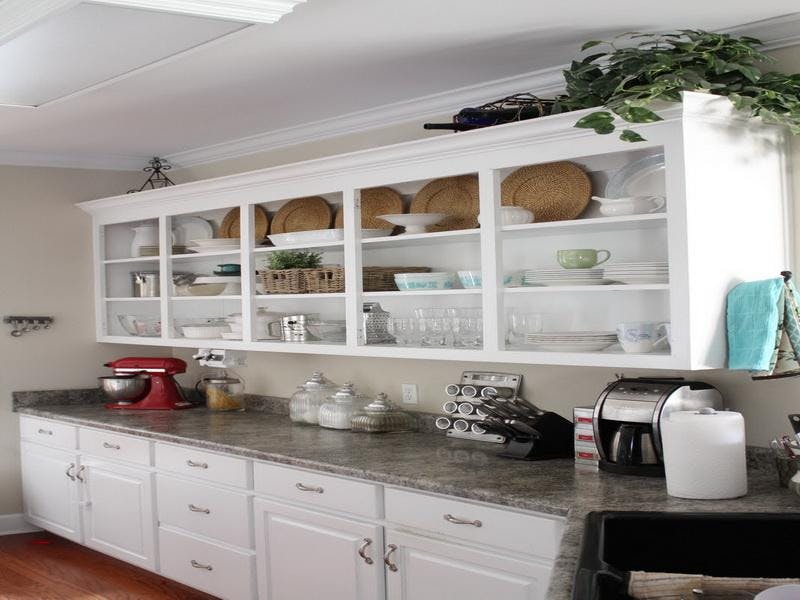 While browsing through kitchen design inspiration, you've probably come across the open shelves concept. There's just something about open shelves that complements beautiful china and dishware ready to be on display.
"Open shelving with internal lighting produces a more living room feel and look to the kitchen and is becoming increasingly popular on islands," says the team at Kitchens International.
5. Cabinet Lighting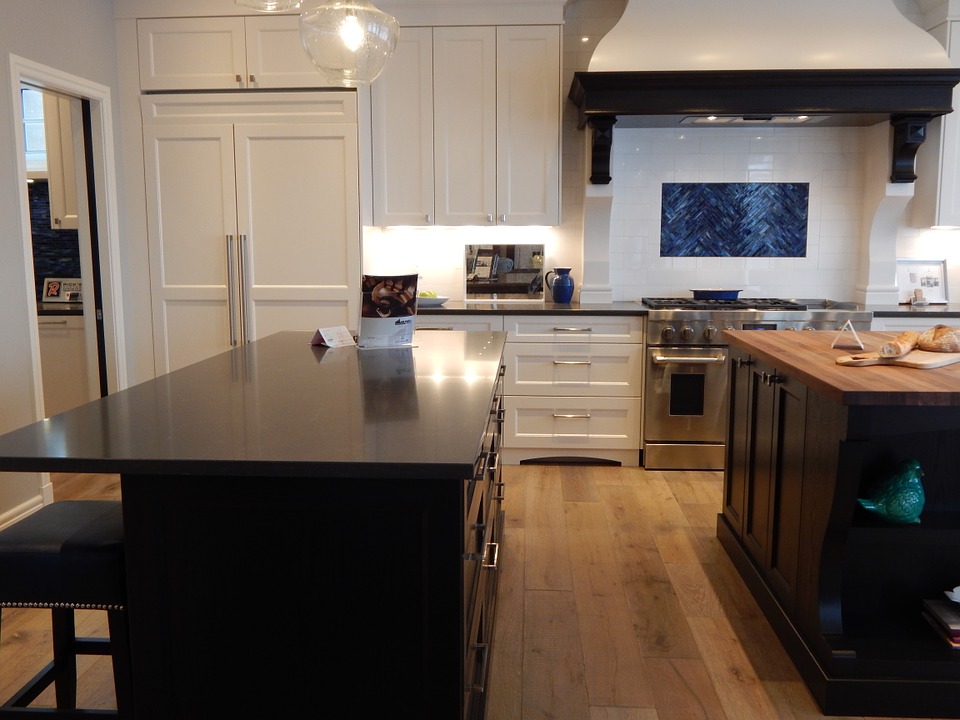 LED lights have been widely used by homeowners in place of traditional incandescent bulbs. Not only does it provide bright lighting, it also lasts a long time. Thus, it comes as no surprise why it has become a popular option for cabinet lighting.
When used on kitchen cabinet walls, LED lights bring light to the entire working area and enhance the whole kitchen ambiance. Of course, LED lights are not your only option. You can also use fluorescent bulbs or xenon bulbs.
"The right kitchen lighting can make a big difference, both from a functional and a decorating perspective… Properly designed and planned lighting can make a big decorating impact, especially in today's popular open floor plans where the kitchen is often seen from adjoining rooms" says American Home Shield.
Summary
Kitchen cabinet designs have undergone aesthetic changes over the years and 2018 will have fresh design ideas coming out of the woodworks. Think customization, minimalism, and economical. If you are planning to do a kitchen renovation, let these tips guide you to the perfect redesign.